Collaborators
---
Industrial partners


CAMIROThe Canadian Mining Industry Research Organization (CAMIRO), is an industry-based, not-for-profit, collaborative research broker for Canada's vibrant industrial mining sector. CAMIRO exists to develop innovations, techniques, methods and technology, which may improve the productivity, competitiveness, safety and environmental impact of the Canadian mining industry.
---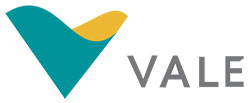 ValeWith a mission to transform natural resources into prosperity and sustainable development, Vale is a global mining company with headquarters in Brazil. We are leaders in the production of iron ore and the second largest producer of nickel.
---
CJB EnvironnementCJB Environment's mission is to offer quality environmental consulting services to the private and public sectors in Canada and overseas. Our competence is based on the direct involvement of highly experienced professionals as well as the expert knowledge of qualified specialists regarding specific environmental topics. Our fields of activity cover environmental impact assessment, survey of the natural environment, support to sustainable development, toxicological and ecotoxicological risk assessment, preparation of guidelines and reference documents, and environmental training.
---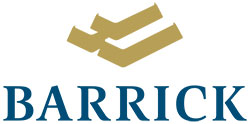 Barrick GoldBarrick Gold Corporation is the leading gold mining company in the world in terms of production and reserves. Barrick operates mines and advanced exploration and development projects in Canada, the United States, Dominican Republic, Australia, Papua New Guinea, Peru, Chile, Argentina, Saudi Arabia, Zambia and Tanzania and holds large land positions on some of the most prolific and prospective mineral trends.
---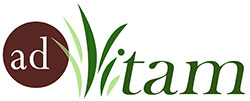 Champignons Advitam Inc.Research on fungi is vast. Mushrooms Advitam would operate all aspects of fungi. Much effort will be put on the biotechnological potential of fungi fermentation to extract.
---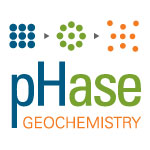 pHAse GeochemistrypHAse Geochemistry provide focused assessments of acid rock drainage (ARD) and metal leaching (ML), predictions of surface and groundwater quality and impacts, development of waste management and closure plans, evaluation of management alternatives and risk assessment evaluations.
---
SRK ConsultingSRK Consulting is an independent, international consulting practice that provides focused advice and solutions to clients, mainly in the earth and water resource industries. For mining projects, SRK offers services from exploration through feasibility, mine planning, and production to mine closure.
---

Geosynthec consultants inc.Geosyntec is a specialized consulting and engineering firm that works with private and public sector clients to address new ventures and complex problems involving our environment, natural resources, and civil infrastructure.
---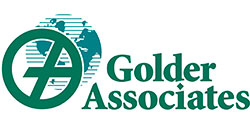 Golder Associates LtdGolder Associates Ltd is a global, employee-owned organisation providing independent consulting, design and construction services in our specialist areas of earth, environment and energy.
---

Sudbury INOSudbury Integrated Nickel Operations has been mining nickel-copper ores in the Sudbury area of northern Ontario, Canada, since 1929. Nickel and copper are the primary metals but cobalt and precious metals, such as gold, silver, platinum and palladium are also produced.
---

NorthexSince 1997, Northex Environnement experts in environmental site assessment and in soil decontamination help property managers, real estate developers and any investors to restore the value of their real estate assets by saving time and money while preserving the best environmental quality.
---

AwardAward rubber and plastic Ltée Industries develop and manufacture for more than 30 years innovative products for the electrical, telecommunication and agricultural industries. Over the past three years Award worked on developing a range of bio fertilizers from biochar. The main objective is the development of a substrate formulation suitable for phytoremediation applications for the industries of greenhouse and horticulture. The biochar, carbonized byproduct of pyrolysis of biomass, is a medium that promotes the development of microorganisms beneficial to the growth of the plants when it is added to the soil. Its incorporation ensures a sustainable increase in the productivity of plants and improves the health of the soil. As a raw material of environmental management, the biochar has aroused interest growing in recent years. There is thus a great opportunity for the industry of decontamination to a substrate that has physical properties and combines optimal nutrients to promote growth of plants at high biomass.
---

AzimutAzimut is a mineral exploration company with the objective of discovering major ore deposits. The Company's core business is project generation using cutting-edge targeting methodologies, along with partnership development.
---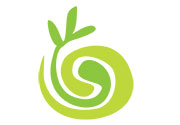 Boreal Compost Enterprises Boreal Compost Enterprises works with the forces of nature to transform waste into life-giving earth. Their goal is to produce top quality compost and topsoil to a standard that meets the Canada Organic Regulations. We're members of the Compost Council of Canada and the Compost Quality Alliance.
---
TECOSOLTecosol was founded in 1993 following the discovery of a new technology for the 'in situ' treatment of contaminated soil and underground water. The Soltec process was developed in collaboration with the National Research Council of Canada and the University of Sherbrooke, in Quebec. Research and development projects were carried out between 1995 and 1999 on two industrial sites belonging to Alcan Ltd.
---

Cliff Natural RessourcesCliffs Natural Resources is an independent, owner-operator mining company supplying the global steelmaking industry.
---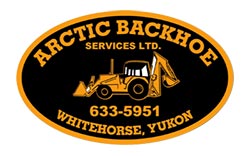 Arctic Backhoe ServicesArctic Backhoe Services is the only company in the Whitehorse region to have the right equipment, documentation, employees and knowledge to handle environmental spill problems. We provide onsite support and the assistance necessary to stop the spill and clean the site.
---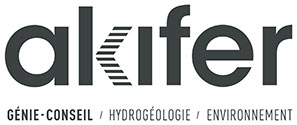 AkiferAkifer offers high quality services in regards to hydrogeology, environment and water management.
---
PO-Laboratories Inc.PO-Laboratories Inc. is a modern, multidisciplinary contract laboratory and research and development organization (CRO) offering a broad spectrum of analytical and consulting services to international industry and government agencies. PO-Laboratories is a GLP company with strict compliance to international regulatory guidelines, such as ICH, EU, JP, and FDA. They deliver a broad range of analytical services for environmental, analytical and pharmaceutical companies both innovative and generic. In addition They conduct their own pure and applied scientific research in natural sciences.
---

Premier TechPremier Tech has been innovating with mycorrhizae and its manufacturing process for more than 30 years, and continues to invest in the production of mycorrhizal, rhizobium and other active ingredients to meet the needs of the international horticulture and agriculture markets with various high-quality products.
---

SyncrudeSyncrude is one of the largest producers of crude oil from the oil sands of Alberta, operating oil sands mines, extraction and upgrading facilities, and utilities plants at its sites near Fort McMurray, AB. To overcome the many technical and environmental challenges presented by its work, Syncrude operates a large private sector research program, and invests significant sums in research and development. The company is recognized as a Canadian innovation leader and holds more than 170 patents. Syncrude strives for continuous improvement in everything it does.
---

Hydro-QuébecHydro-Québec relies on an energy portfolio composed mainly of renewables, which have very low greenhouse gas emissions. It also promotes energy conservation as a way of reducing demand. In fact, Hydro-Québec's Energy Efficiency Plan is a testimony to its incessant efforts to help its customers save energy. In addition, Hydro-Québec has developed a comprehensive research program to elucidate the mechanisms responsible for increasing mercury levels in reservoirs and fish, and to identify health risks not only to fish, piscivorous birds and mammals, but also sport fishermen and subsistence fishermen.
---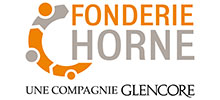 Horne FoundryWith its 90 years of experience, the Horne Foundry, a Glencore company, is proud to participate in the creation of an essential element of our everyday life: copper. The Horne Foundry is recognized as the only copper smelter in Canada, the largest producer of copper and precious metals in North America and the leader in the recycling of electronic equipment in America.
---

L'OEUFL'OEUF is an architectural firm active in residential, community and urban areas, aiming at high environmental performance objectives, in a collaborative and integrated approach.
---

Hudbay MineralsHudbay is an integrated mining company producing copper concentrate (containing copper, gold and silver) and zinc metal. With assets in North and South America, the company is focused on the discovery, production and marketing of base and precious metals.
---
StantecWe're active members of the communities we serve. That's why at Stantec, we always design with community in mind.
The Stantec community unites approximately 22,000 employees working in over 400 locations across 6 continents. Our work—engineering, architecture, interior design, landscape architecture, surveying, environmental sciences, construction services, project management, and project economics, from initial project concept and planning through to design, construction, commissioning, maintenance, decommissioning, and remediation—begins at the intersection of community, creativity, and client relationships. With a long-term commitment to the people and places we serve, Stantec has the unique ability to connect to projects on a personal level and advance the quality of life in communities across the globe. Stantec trades on the TSX and the NYSE under the symbol STN.
Scientific collaborators
Name
Organization / Department
Centre d'expertise en analyse environnementale du Québec (CEAEQ)
The Centre is an agency of the Ministère du Développement durable, de l'Environnement, de la Faune et des Parcs, which provides specialized services pertaining to various aspects of environmental analysis (laboratory analyses, accreditation, ecotoxicological studies and field surveys).
Simon Apte
Research program leader, Contaminant Chemistry and Ecotoxicology, Land and Water, CSIRO Australia
Frédéric Bouchard

Dean of the Faculty of Arts and Sciences (FAS)

and

Associate professor, Department of Philosophy, University of Montreal
Mike Dutton
Director, Regulatory science and stewardship at Vale Base Metals
Michel Labrecque
Adjunct professor, Institut de recherche en biologie végétale, University of Montreal
Tom Lane
Director, Research and Development, Canadian Mining Industry Research Organization, CAMIRO
Roxane Maranger
Associate professor, Department of biological sciences, University of Montreal
Nadia Mykytczuk
Research scientist, Laurentian University
James Omichinski
Professor, Department of Biochemistry, University of Montreal
Peter Pawelek
Associate professor, Department of chemistry and biochemistry, Concordia University
Alan Penn
Science Advisor, Cree Regional Authority
Jean-François Blais

Professor and Director of the INRS Water Earth Environment Center

Guy Mercier
Professor at the INRS Water Earth Environment Center
Jesse Shapiro
Assistant professor, Department of biological sciences, University of Montreal
Bernard Vigneault
Natural Resources Canada
Gérald Zagury
Professor, École Polytechnique, Génies Civil
Jacques Moulins
General Director, Environment and Site Rehabilitation, Xstrata Glencore (Retired)
Maikel Rosabal odriguez
Professor, Biological sciences Department, Université du Québec à Montréal
Patrice Couture
Professor at the INRS Water Earth Environment Center
Isabelle Lavoie
Professor at the INRS Water Earth Environment Center
Thomas Pabst
Assistant Professor, Department of Civil, Geological and Mining Engineering, Polytechnique Montreal
Vera Slaveykova
Professor, Department of Environmental and Water Sciences, University of Geneva
---
International collaborators
CREATE Mine of Knowledge has established collaborations with the network RG3H2O. RG3H2O is a platform for the exchange of scientific research on issues of water quality and the impact of human activities between the University of Montreal and two European universities, the University of Geneva and the Université libre de Bruxelles. The cooperation with this network allows our network to advance research on the management of water projects in the mining industry towards sustainable development and to be known internationally.
---
Other collaborators
The microbrewery À La Fût participates at the research by giving brewing spent grains for Kawina Robichaud's project.